---
Feel stressed and need a little relaxation? This Eye Massager will make you feel in heaven!
The Smart Eye Massager is the newest innovation in beauty and sleeps technology. It fits comfortably over your eyes and gives you a relaxing massage that you've never felt before.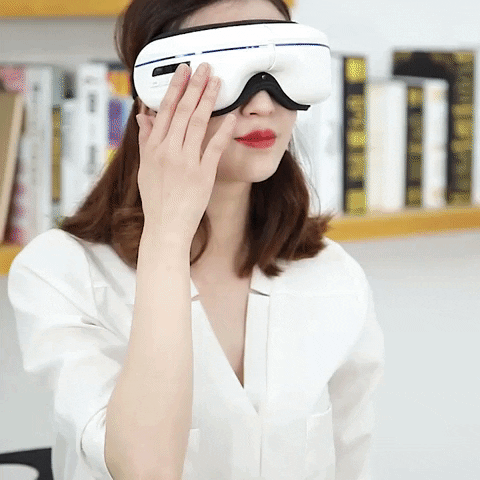 The Eye Massager trend is taking social media by storm and it's the greatest way to get a soothing and relaxing massage for your eyes.  It'll improve your sleep as well as your blood circulation and overall health.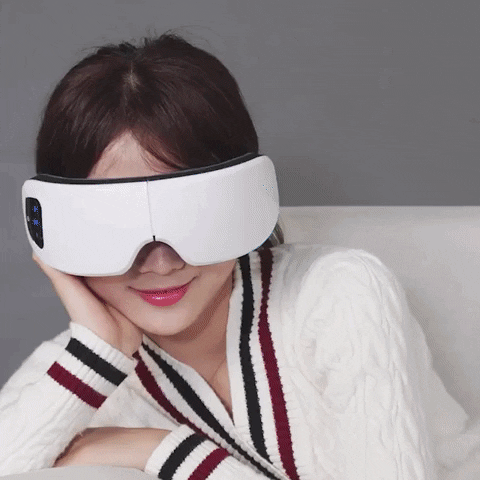 Play some soothing music while you rest up.  The Smart Eye Massager links to your favorite music device via Bluetooth.  It will play your favorite tunes in a subtle and relaxing way.
The Smart Eye Massager is good because it touches upon the right ocular acupoints that can reduce stress and improve blood circulation. This eye mask is designed to soothe all eight points giving you great results.
 FEATURES:
Intelligent air pressure regularly massaged and compressed on the important points of eyes to clear the nervous system and relieve fatigue.
Made of high-quality material, safe, durable, eco-friendly, and harmless to your skin.
Constant temperature hot compress, activate blood circulation, eyes nutrient absorption capacity, and enhance skin elasticity.
Vibration massage, vibrate the eye muscle group, restore the flexibility of ciliary muscle, improve eye fatigue.
Music guide, it can help you restore energy about 15 minutes of music.
Perfect for reducing fine lines, anti-wrinkles, fading dark circles, fading eye bags, and other eye problems.
Suitable for school students, computer operators, people who use their eyes for a long time.

Foldable design, easy and convenient to carry in travel.

One button controls five modes, automatic/vitality/distinct/dynamic/sleep mode.

Package Included:
Eye Massager

 USB Cable
User Manual
This section doesn't currently include any content. Add content to this section using the sidebar.